PELAKSANAAN PENDISTRIBUSIAN ROYALTI PERFORMING RIGHT MENGGUNAKAN TEKNOLOGI BLOCKHAIN
Tasya Mahira Latuasan

Program Fakultas Hukum, Universitas Indonesia
Keywords:
copyright, blockchain, royalty
Abstract
Intellectual Property ("IP") is an important aspect that must be protected, especially in the business industry. The Copyright Law is a legal umbrella to accommodate an exclusive right of creators, copyright holders and/or related rights holders. The exclusive rights include economic rights, namely the distribution of royalties related to a song announcement, or performing rights. Arrangements regarding the distribution of royalties for performing rights are contained in Government Regulation Number 56 of 2021 concerning Management of Song and/or Music Copyright Royalties, which is carried out by the National Collective Management Institute (LMKN). However, until now there is no sociological fact that shows that the law has been able to accommodate the needs of various groups of people in the realm of distribution of performing rights royalties. Some of these facts include the lack of transparency regarding the distribution of royalties, and the absence of a database to distribute royalties. Then, in order to overcome these various problems, it can be done with.
Downloads
Download data is not yet available.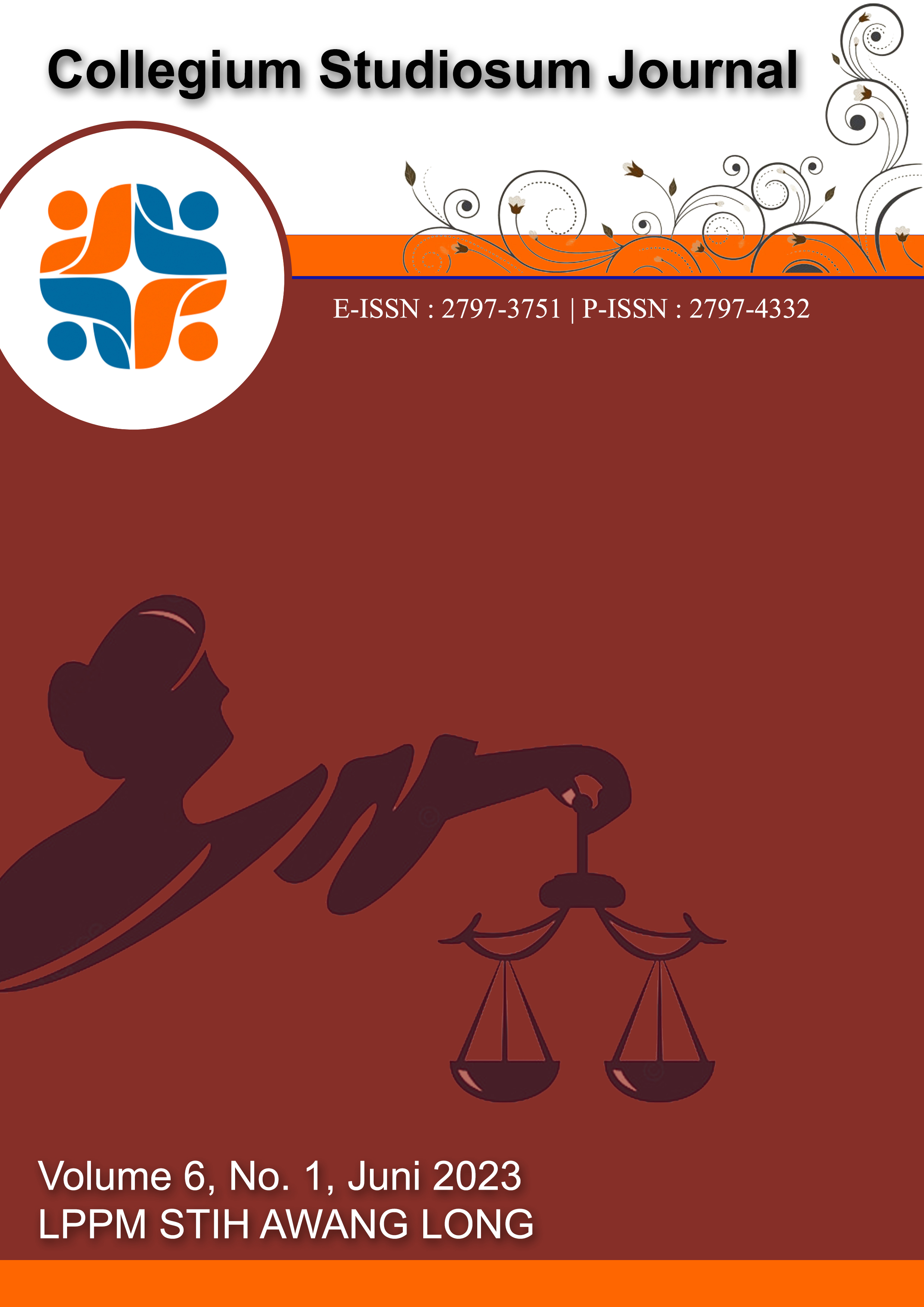 How to Cite
Tasya Mahira Latuasan. (2023). PELAKSANAAN PENDISTRIBUSIAN ROYALTI PERFORMING RIGHT MENGGUNAKAN TEKNOLOGI BLOCKHAIN. Collegium Studiosum Journal, 6(1), 20-28. https://doi.org/10.56301/csj.v6i1.806
Copyright (c) 2023 Tasya Mahira Latuasan
This work is licensed under a Creative Commons Attribution-ShareAlike 4.0 International License.