SERTIFIKASI HAK MILIK ATAS TANAH YANG BERASAL DARI BEKAS HAK MILIK TANAH ADAT
Eddie

Magister Kenotariatan Fakultas Hukum, Universitas Lambung Mangkurat

Hadin Muhjad

Magister Kenotariatan Fakultas Hukum, Universitas Lambung Mangkurat

Suprapto

Magister Kenotariatan Fakultas Hukum, Universitas Lambung Mangkurat
Keywords:
Land certificate, customary land, registration procedures
Abstract
After the UUPA came into effect, all land rights throughout Indonesia were subject to land law regulated by the UUPA, in fact in society there were still rights to land from customary law, so that the conversion was carried out from an atmosphere of customary law to become UUPA. For legal certainty over land rights, the Head of the National Land Agency issued a special policy on customary land registration procedures.
Downloads
Download data is not yet available.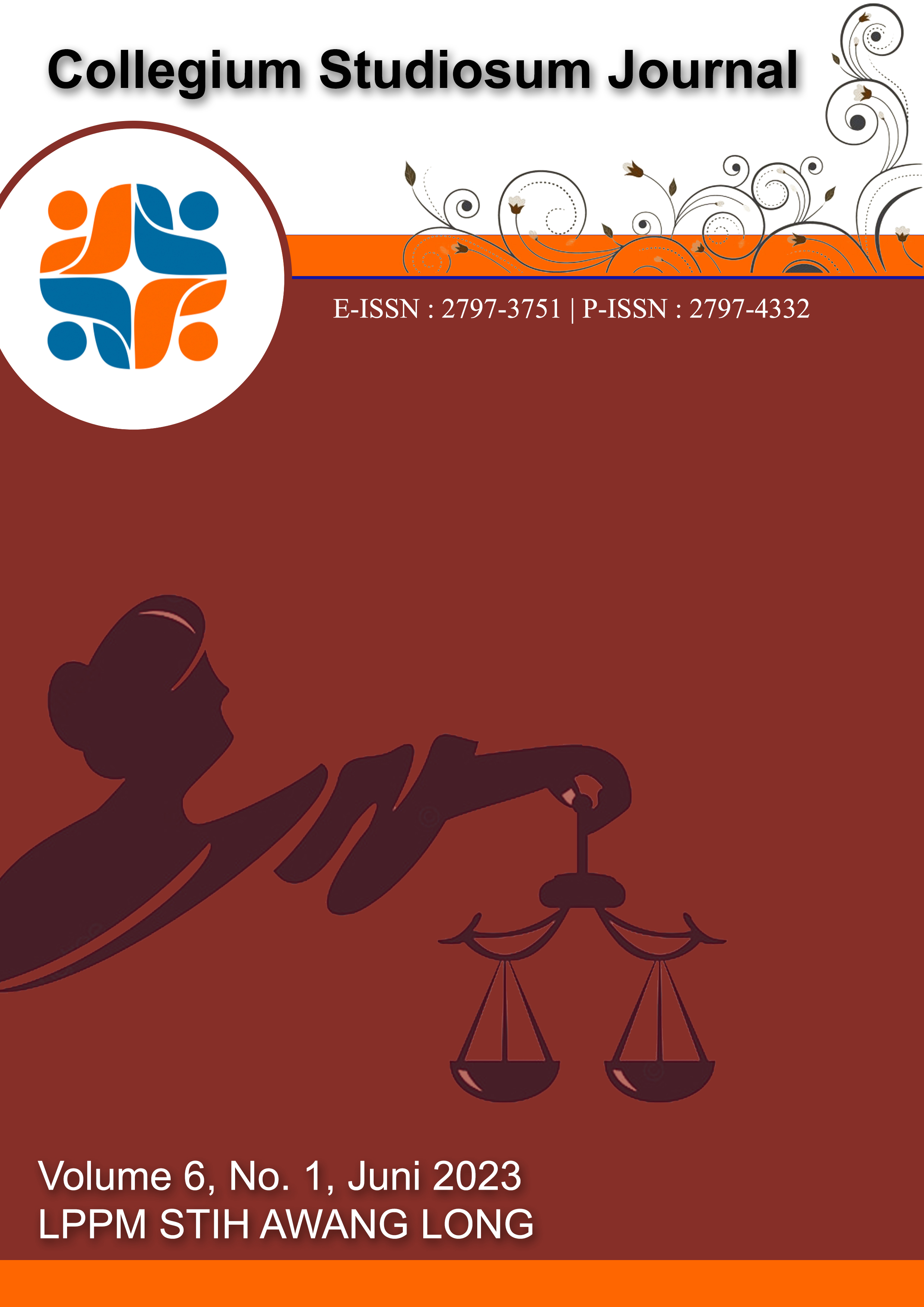 How to Cite
Eddie, Hadin Muhjad, & Suprapto. (2023). SERTIFIKASI HAK MILIK ATAS TANAH YANG BERASAL DARI BEKAS HAK MILIK TANAH ADAT. Collegium Studiosum Journal, 6(1), 254-263. https://doi.org/10.56301/csj.v6i1.905
Copyright (c) 2023 Eddie, Hadin Muhjad, Suprapto
This work is licensed under a Creative Commons Attribution-ShareAlike 4.0 International License.