IMPLEMENTATION OF BANKING CREDIT AGREEMENTS RESTRUCTURING DURING THE COVID-19 PANDEMI AT BPR ARTHA MUKTI SANTOSA
Yudha Pramudya Sakti Yudha

Universitas Stikubank Semarang

Arikha Saputra

Universitas Stikubank Semarang
Keywords:
Restructuring, Credit, BPR Artha Mukti Santosa
Abstract
Apart from having a significant impact on the economic and financial sectors, the presence of Covid-19 has had a negative impact on all aspects of state administration. During the Covid-19 era, when non-performing loan cases have skyrocketed, the banking sector plays an important role, not only as a provider of capital but also because it is important to enable and handle the growth of customer-run companies so that companies can develop while minimizing the danger of bankruptcy, both for customers as a debtor or for a bank as a creditor. Debtors who have difficulty fulfilling their commitments to the Bank due to the spread of Covid-19 are given special treatment based on POJK Number 11/POJK.03/2020, which discussesNational Economic Stimulus as a Countercyclical Policy. During the Covid-19 pandemic. The problem raised by the author is how to apply the restructuring of banking banking agreements during the Covid -19 pandemic at BPR Artha Mukti Santosa and what are the obstacles to implementing banking banking agreement restructuring during the Covid -19 pandemic at BPR Artha Mukti Santosa. The method used by the author is normative juridical by using secondary data such as literacy tests and in-depth interviews with employees at BPR Artha Mukti Santosa to draw conclusions about the law and its application to real world situations. Based on the results of research and discussion that the implementation of restructuring at BPR Artha Mukti Santosa was carried out incorrectly to prospective debtors with strict procedures referring to POJK provisions Number 18/POJK.03.2021 Jo POJK 17/POJK.03/2021 Jo POJK 34 /POJK.03/2021 Regarding the Second Amendment to the Financial Services Authority Regulation Number 34/POJK.03/2020 Concerning Policies for Rural Credit Banks and Sharia Rural Banks As a Impact of the Spread of Coronavirus Disease 2019 such as conducting surveys on debtor business health, debtor eligibility, and good faith of the debtor. Obstacles in implementing Restructuring at BPR Artha Mukti Santosa BPR are such as uncooperative debtors in following the rules, lack of cooperation and bad faith from debtors.
Keywords: Restructuring, Credit, BPR Artha Mukti Santosa
Downloads
Download data is not yet available.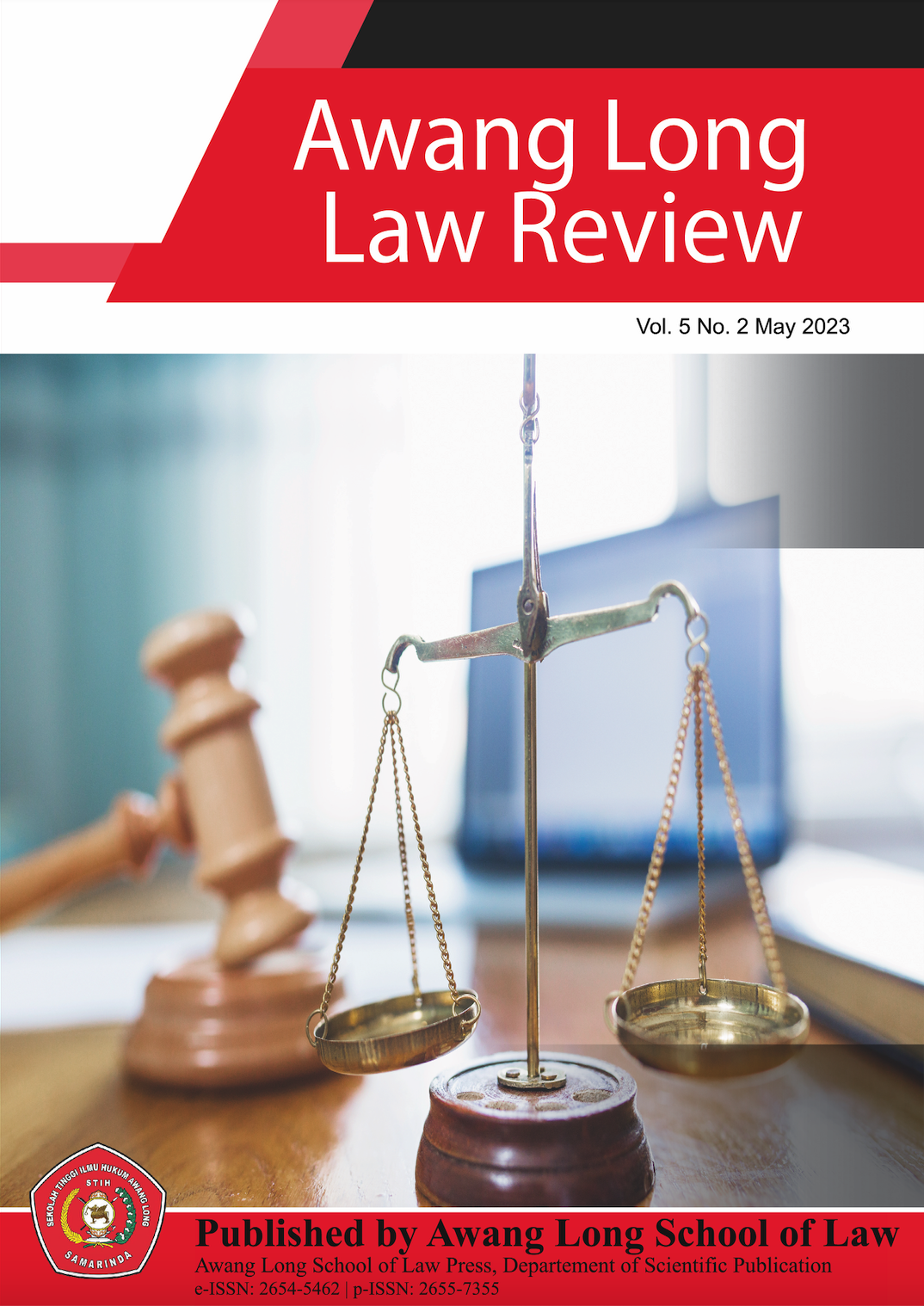 How to Cite
Yudha, Y. P. S., & Arikha Saputra. (2023). IMPLEMENTATION OF BANKING CREDIT AGREEMENTS RESTRUCTURING DURING THE COVID-19 PANDEMI AT BPR ARTHA MUKTI SANTOSA. Awang Long Law Review, 5(2), 387-389. https://doi.org/10.56301/awl.v5i2.679
Copyright (c) 2023 Yudha Pramudya Sakti Yudha, Arikha Saputra
This work is licensed under a Creative Commons Attribution-ShareAlike 4.0 International License.