PROVISION OF CREDIT FACILITIES TO SUBSIDIARIES BY THE PARENT COMPANY IN VENTURE CAPITAL COMPANIES
Anindhya Nareswari

Master of Law, Universitas Indonesia
Keywords:
ventura capital, parent company, credit facilities
Abstract
The Governmentin developing and improving companies in BUMN by establishing several stategies, one of which is in the form of a BUMN Holding Company which has a strategy in a corporation, in which companies in the context of BUMN Holding are engagend in the same business activities, under one holding company that oversees the companies. Through a holding company is considered to provide more economic benefits compared to a single company. The parent company's business activities will usually determine the type of business license that must be fulfilled by the parent company. One of the BUMN holding companies that becomes a financing institution in increasing added value in a sustainable manner for Micro, Small, Medium Enterprises and Cooperatives (UMKMK) which is based on the principles of good corporate governance (GCG) or good corporate governance. The method of research is normative legal research. Result of the research is during the Covid-19 pandemic, of course, extra funds were needed to meet the company's finances where subsudiaries experienced delays in making loans due to the Covid -19 pandemic, so subsidiaries needed to borrow funds from the holding company.
Downloads
Download data is not yet available.
References
Ahmad, S. D., et al. (Tahun publikasi tidak disebutkan). Legal Liability of Parent Company on Subsidiary's Bankruptcy in Indonesia. International Journal of Trend in Research and Development, 5.
Bressier, M. S. (2012). How Small Businesses Master The Art of Competition Through Superior Competitive Advantage. Journal of Management and Marketing Research, 12.
Fuady, M. (2002). Corporate Law in the Paradigm of Business Law. Jakarta: Citra Aditya Bakti.
Indonesia. Government Regulation Number 94 of 2010 jo. Government Regulation Number 45 of 2019 concerning Calculation of Taxable Income and Payment of Income Tax in the Current Year.
Indonesia. SOE Minister Regulation Number 3 of 2012 concerning guidelines for Appointing Members of the Board of Directors and Members of the Board of Commissioners of Subsidiaries of State-Owned Enterprises.
Muhammad, A.K. (2010). Indonesian Corporate Law. Bandung: Citra Aditya Bakti.
Otoritas Jasa Keuangan. Financial Services Authority Regulation Number 72/POJK.04/2017 concerning Principal Provisions of Subordinated Loan Agreements for Securities Companies.
Otoritas Jasa Keuangan. Financial Services Authority Regulation Number 34/POJK.05.2015 concerning Business Licensing and Institutional Venture Capital Companies.
Otoritas Jasa Keuangan. Regulation of the Financial Services Authority Number 35/POJK.05/2015 concerning Business Operators of Venture Capital Companies.
Pranoto, T. (2017). SOE Holding Company Concept, Implementation and Benchmarking. Disertasi, Fakultas Ekonomi dan Bisnis, Universitas Indonesia, Jakarta.
Restyana, C. D., et al. (2019). Bankruptcy of a subsidiary in a State-Owned Enterprise Holding Company. Indonesian Islamic University.
Sipayung, J. F., et al. (2013). Juridical Review of SOE Holdings in the Context of Increasing Performance According to the Perspective of Company Law, Transparency. Journal of Economic Law, 1(1).
Sulistiowati. (2010). Legal Aspects and Business Reality of Group Companies in Indonesia. Jakarta: Erlangga.
Sulistiowati. (2013). Legal Responsibility in Group Companies in Indonesia. Jakarta: Erlangga.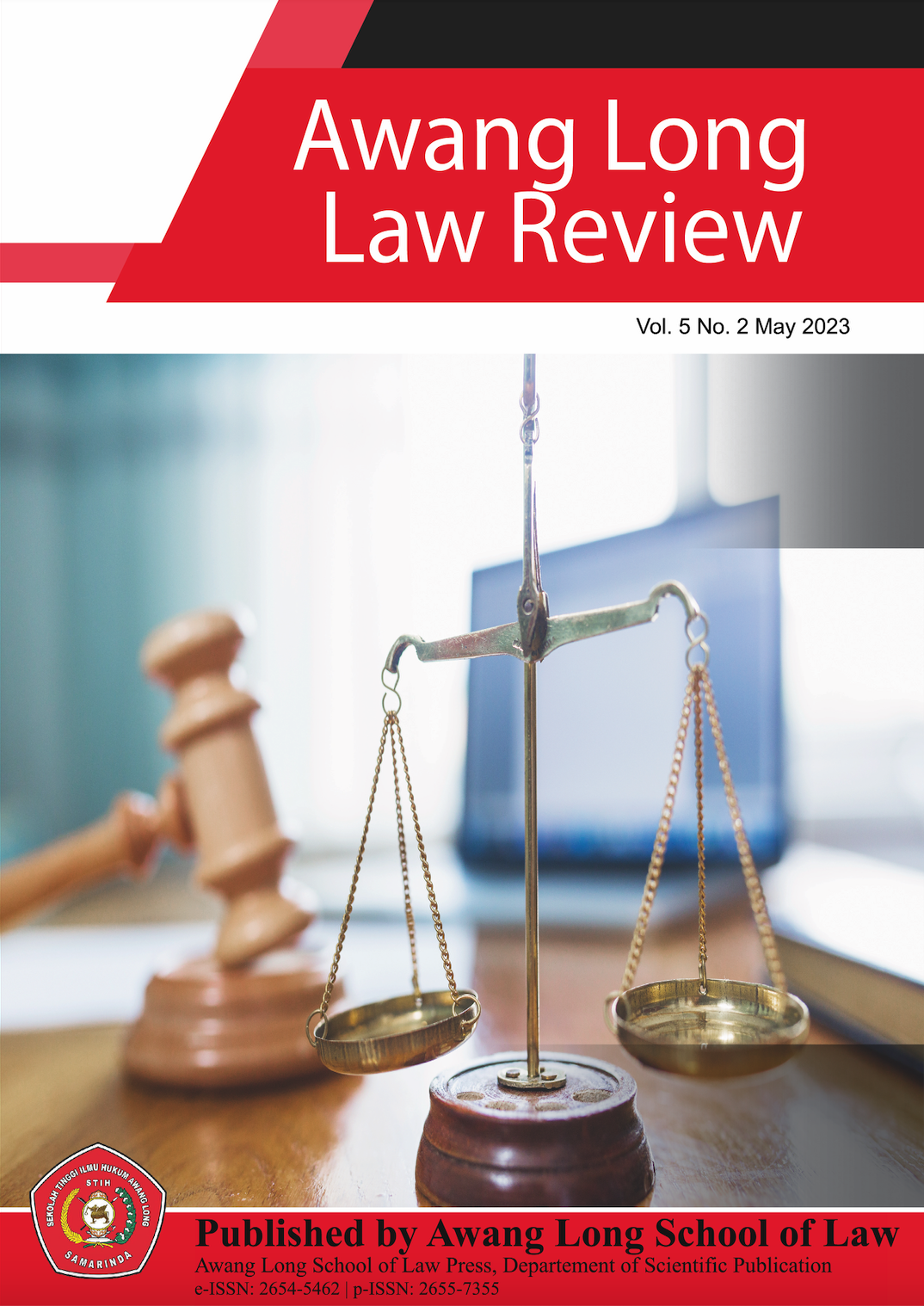 How to Cite
Nareswari, A. (2023). PROVISION OF CREDIT FACILITIES TO SUBSIDIARIES BY THE PARENT COMPANY IN VENTURE CAPITAL COMPANIES. Awang Long Law Review, 5(2), 574-578. https://doi.org/10.56301/awl.v5i2.784
Copyright (c) 2023 Anindhya Nareswari
This work is licensed under a Creative Commons Attribution-ShareAlike 4.0 International License.