TINDAK PIDANA YANG DIANCAM DENGAN SANKSI PIDANA MATI DALAM KITAB UNDANG-UNDANG HUKUM PIDANA
Sitti Aisyah

Sekolah Tinggi Ilmu Hukum Awang Long
Keywords:
Criminal Code, Crime, Death Penalty
Abstract
The death penalty is regulated in Law Number 1 of 2023 concerning the Criminal Code. Article 98 of the Law states that the death penalty is the most serious punishment and must always be threatened alternatively with life imprisonment or imprisonment for a maximum of 20 (twenty) years. Death penalty is a sanction carried out with a choice of lethal acts (by the state) to the perpetrators of criminal acts who have been found guilty of a court decision that has permanent legal force. Judging from the purpose of punishment, the death penalty is not essentially the main or principal means to regulate, discipline and improve individuals or society. Death penalty is only a means of exception. as far as possible the death penalty is avoided by choosing an alternative punishment in the form of life imprisonment or imprisonment for a certain time, a maximum of 20 years.
Downloads
Download data is not yet available.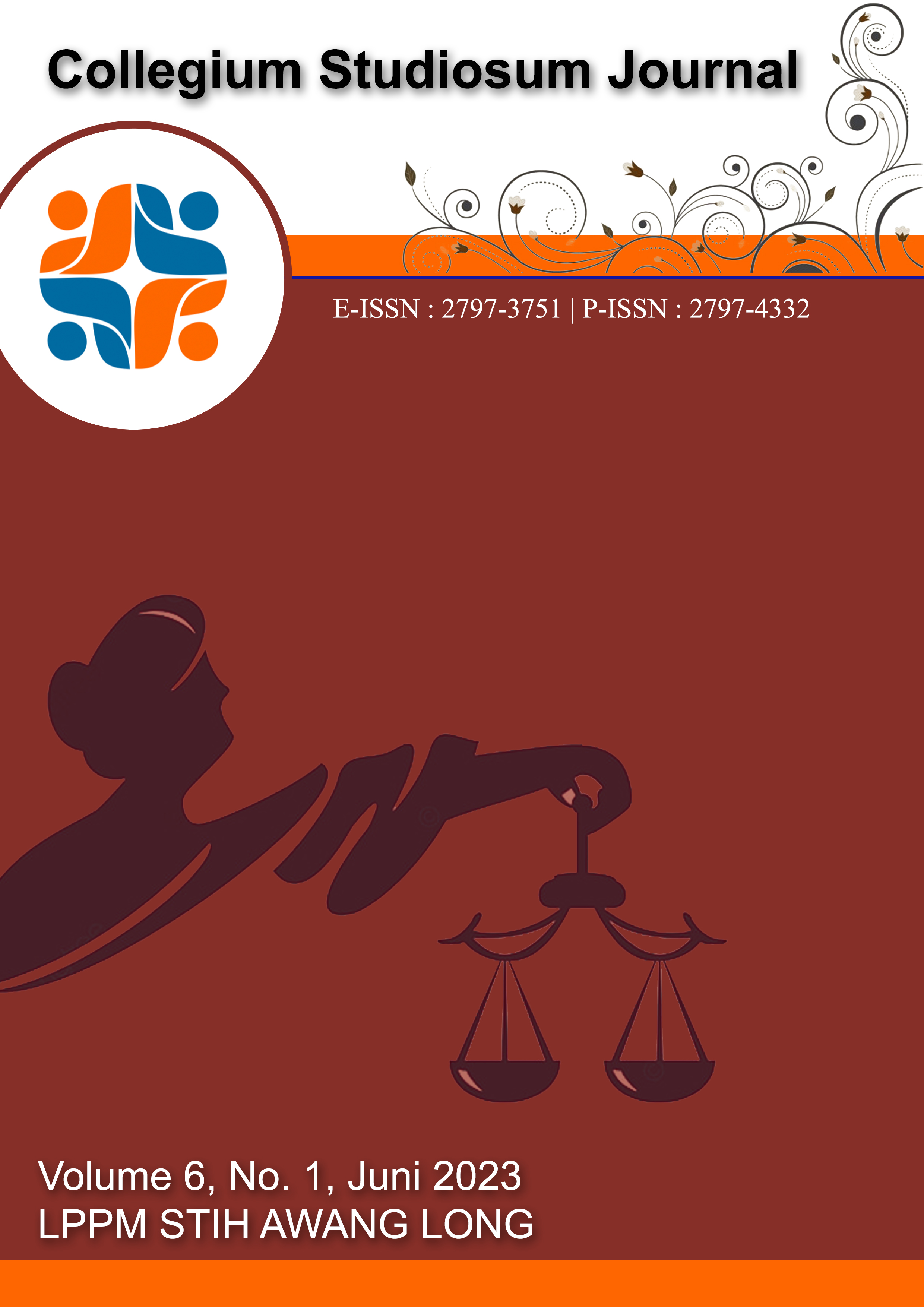 How to Cite
Sitti Aisyah. (2023). TINDAK PIDANA YANG DIANCAM DENGAN SANKSI PIDANA MATI DALAM KITAB UNDANG-UNDANG HUKUM PIDANA. Collegium Studiosum Journal, 6(1), 38-45. https://doi.org/10.56301/csj.v6i1.809
Copyright (c) 2023 Sitti Aisyah
This work is licensed under a Creative Commons Attribution-ShareAlike 4.0 International License.