PENDEKATAN ECONOMIC ANALYSIS OF LAW TERHADAP KEBIJAKAN PEMANFAATAN RUANG DI KOTA SAMARINDA
Benhard Kurniawan Pasaribu

Fakultas Hukum, Universitas 17 Agustus 1945 Samarinda
Keywords:
Space Utilization, Economic Of Law Analysis, Regional Policy
Abstract
Changes in spatial use arise as a result of changes in the balance between the number of inhabitants and the available land area. The population continues to increase from time to time, while the available land area never increases. The Economic Of Law Analysis approach plays an important role in the policies of the Regional Government. Qualitative descriptive research method, with a normative approach. A normative approach, namely an approach taken by collecting and studying applicable legal regulations that are closely related to research issues which include laws and other laws and regulations, official documents, and other sources that are closely related to the problems studied. the economic of law analysis approach plays an important role in the policies implemented by the Samarinda City Government in terms of spatial use. Definitively, urban areas are areas that have the main activity of arranging the functional arrangement of areas as places for urban settlements, concentration and distribution of government services, social services, and economic activities. The Samarinda City Spatial Planning through the Samarinda City Regional Regulation Number 2 of 2014 in addition to regulating the Spatial Planning in Samarinda City also provides an overview of the spatial use of the Samarinda City area for the next 20 years.
Downloads
Download data is not yet available.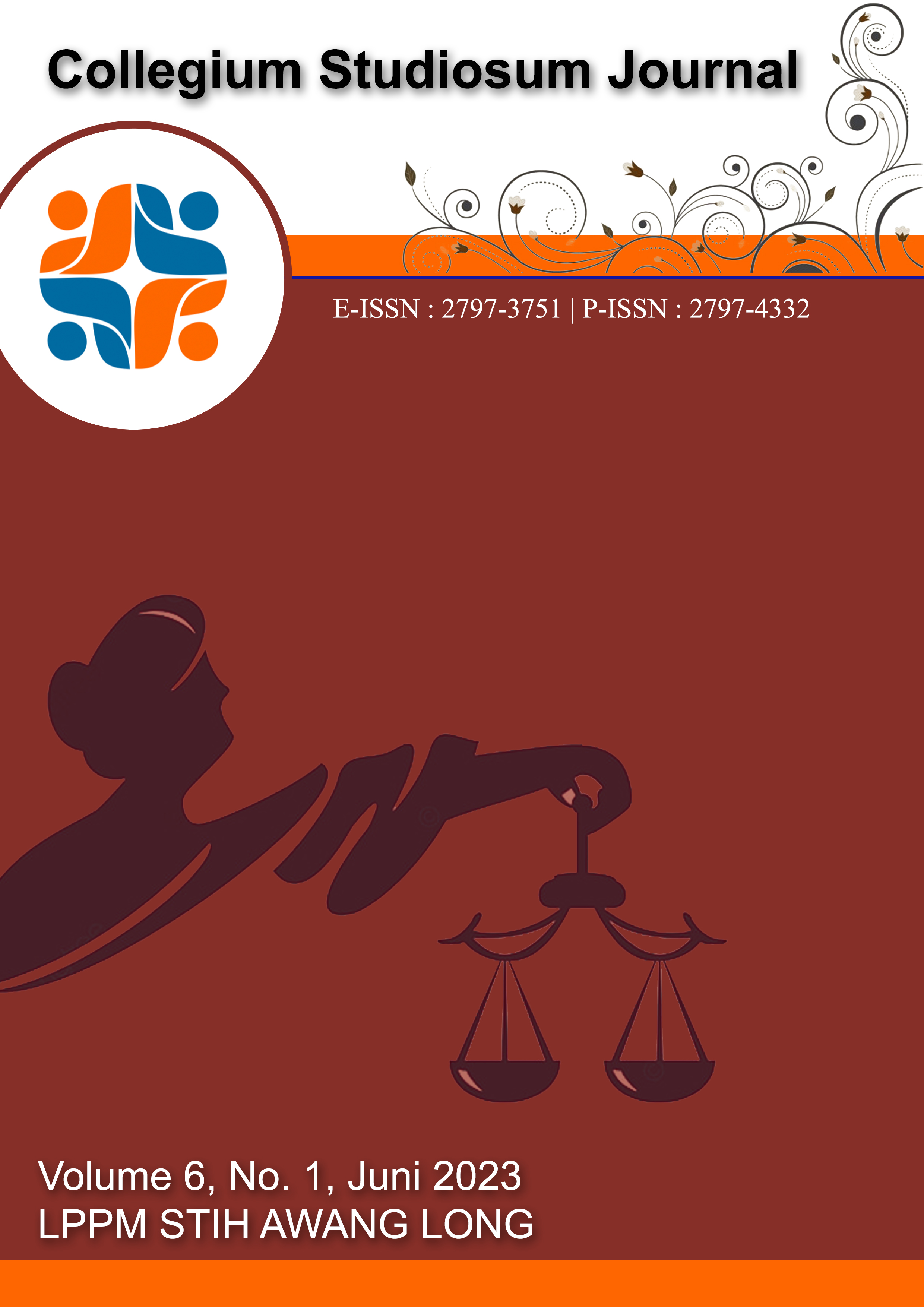 How to Cite
Benhard Kurniawan Pasaribu. (2023). PENDEKATAN ECONOMIC ANALYSIS OF LAW TERHADAP KEBIJAKAN PEMANFAATAN RUANG DI KOTA SAMARINDA. Collegium Studiosum Journal, 6(1), 114-123. https://doi.org/10.56301/csj.v6i1.834
Copyright (c) 2023 Benhard Kurniawan Pasaribu
This work is licensed under a Creative Commons Attribution-ShareAlike 4.0 International License.