ANALISIS YURDIS PUTUSAN NO.101/Pid.B/2014/PN Rap TENTANG PERLINDUNGAN HUKUM TERHADAP ANAK SEBAGAI KORBAN TINDAK PIDANA PERDAGANGAN ORANG
Gregorius Hari Saputra

universitas katolik darma cendika

Victor Imanuel Williamson Nalle

Hukum, Universitas Katolik Darma Cendika
Keywords:
online prostitution, effectiveness of law enforcement, electronic transactions
Abstract
Humans are God's creatures who have brought basic rights, namely Human Rights. These Human Rights make a basis for every human being to fulfill rights and obligations. This becomes the same in social, national and state life so that they have the same position in the eyes of the norms that apply in society. apart from these Human Rights, there are still many deviations that occur in Indonesia that are contrary to Human Rights. Trafficking in persons is an example of a violation of human rights. There are many kinds of human trafficking, but researchers are more specific in explaining human trafficking to children. Trafficking in children is still being discussed in the legal world because there are still many cases in Indonesia involving child victims. What is problematic is how the law applies in Indonesia to protect children from trafficking in persons. The method used in this research is normative juridical research. So that regulations in Indonesia are stricter and clearer to regulate and protect children from trafficking in persons and this can have a deterrent effect on perpetrators who violate the law by trafficking in persons against children.
Downloads
Download data is not yet available.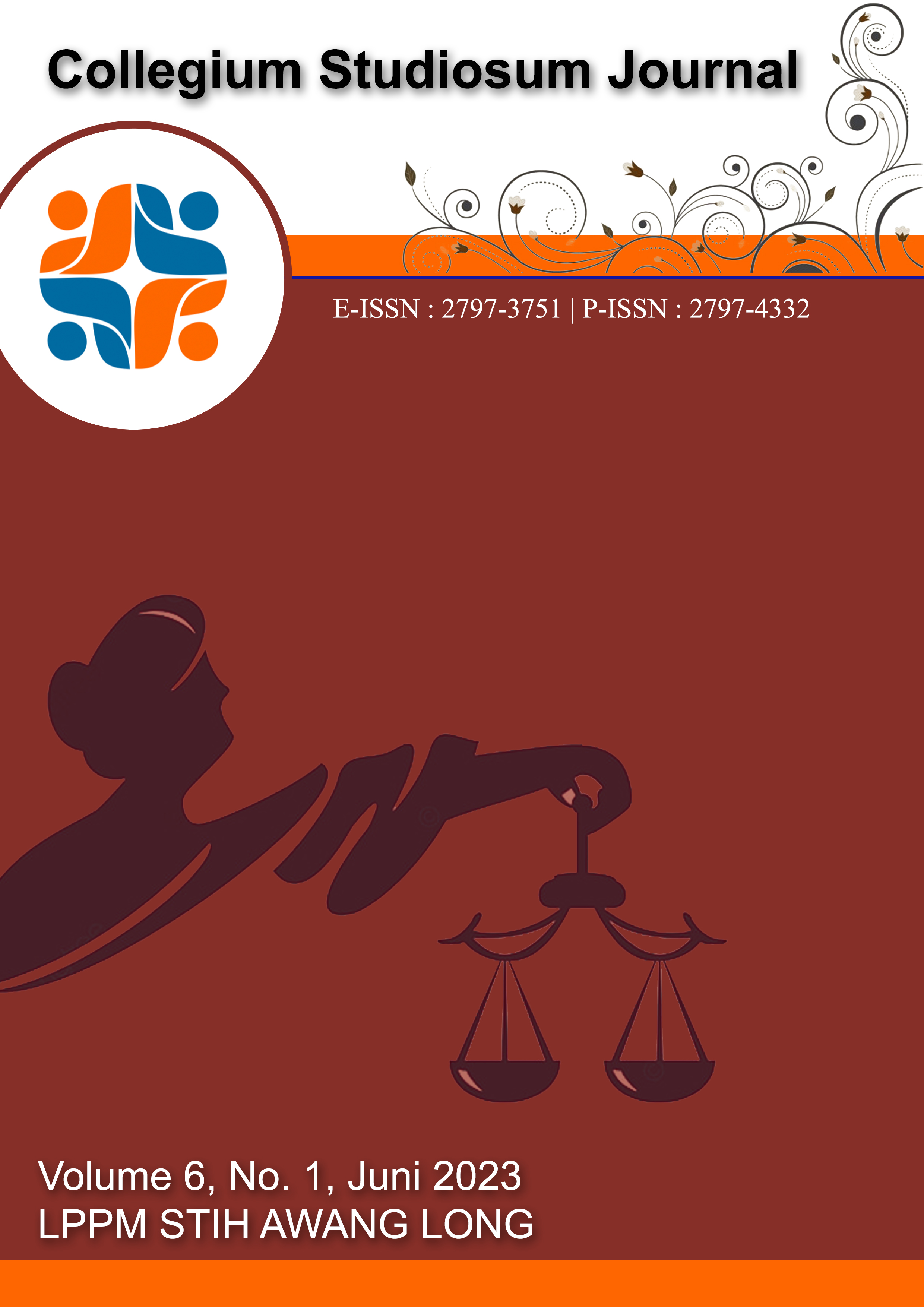 How to Cite
Saputra, G. H., & Victor Imanuel Williamson Nalle. (2023). ANALISIS YURDIS PUTUSAN NO.101/Pid.B/2014/PN Rap TENTANG PERLINDUNGAN HUKUM TERHADAP ANAK SEBAGAI KORBAN TINDAK PIDANA PERDAGANGAN ORANG. Collegium Studiosum Journal, 6(1), 191-199. https://doi.org/10.56301/csj.v6i1.860
Copyright (c) 2023 Gregorius Hari Saputra
This work is licensed under a Creative Commons Attribution-ShareAlike 4.0 International License.