STATUS PERKAWINAN WANITA HAMIL DI LUAR NIKAH DENGAN LAKI-LAKI YANG BUKAN MENGHAMILI PERSPEKTIF HUKUM ISLAM DAN KESETARAAN GENDER
Muhamad Iqbal Nurhumaidi

Pascasarjana UIN Sunan Gunung Djati Bandung

Muhamad Ilyas

Pascasarjana UIN Sunan Gunung Djati Bandung

Lutfi Munadi

Pascasarjana UIN Sunan Gunung Djati Bandung

Ade Jamarudin

Pascasarjana UIN Sunan Gunung Djati Bandung
Keywords:
status perkawinan, wanita hamil, menghamili
Abstract
Marriage of pregnant women out of wedlock is no longer a new thing among the people, even though Islam clearly forbids committing adultery and its causes. So that Islam encourages people to get married rather than commit adultery, because adultery is one of the factors that can destroy life. This study uses the method of library research (library research) with data collection techniques through a review of books and literature. This research uses content analysis research, which is research that relies on data and also a number of texts (such as the Al-Qur'an, Hadith, and the Thoughts of Ulama) to be processed and compiled into research material. Research Results: First, the marriage of a pregnant woman out of wedlock with a man who does not impregnate the perspective of Islamic law, according to Imam Abu Hanifah, it is permissible to marry her on the grounds that she should not have intercourse first and that sperm from adultery is not valued in the sense that her offspring is only assigned to her mother and not to his father. Imam Abu Yusuf and Zufar are not allowed to marry her because it is based on the prohibition of having sex with a pregnant woman. Second, the marriage of a pregnant woman out of wedlock with a man who is not impregnating from a gender equality perspective, a pregnant out of wedlock woman also has the right to choose her future life partner regardless of who she is pregnant with, and also has the right to refuse the man who made her pregnant. on the grounds that the man is not right to be her husband. Third, the status of children from marriages of pregnant women out of wedlock with men who are not pregnant, is only assigned to their mothers, so men who marry their mothers are obliged to declare an oath of li'an linafyil. the man does not have the right of relationship to the child.
Downloads
Download data is not yet available.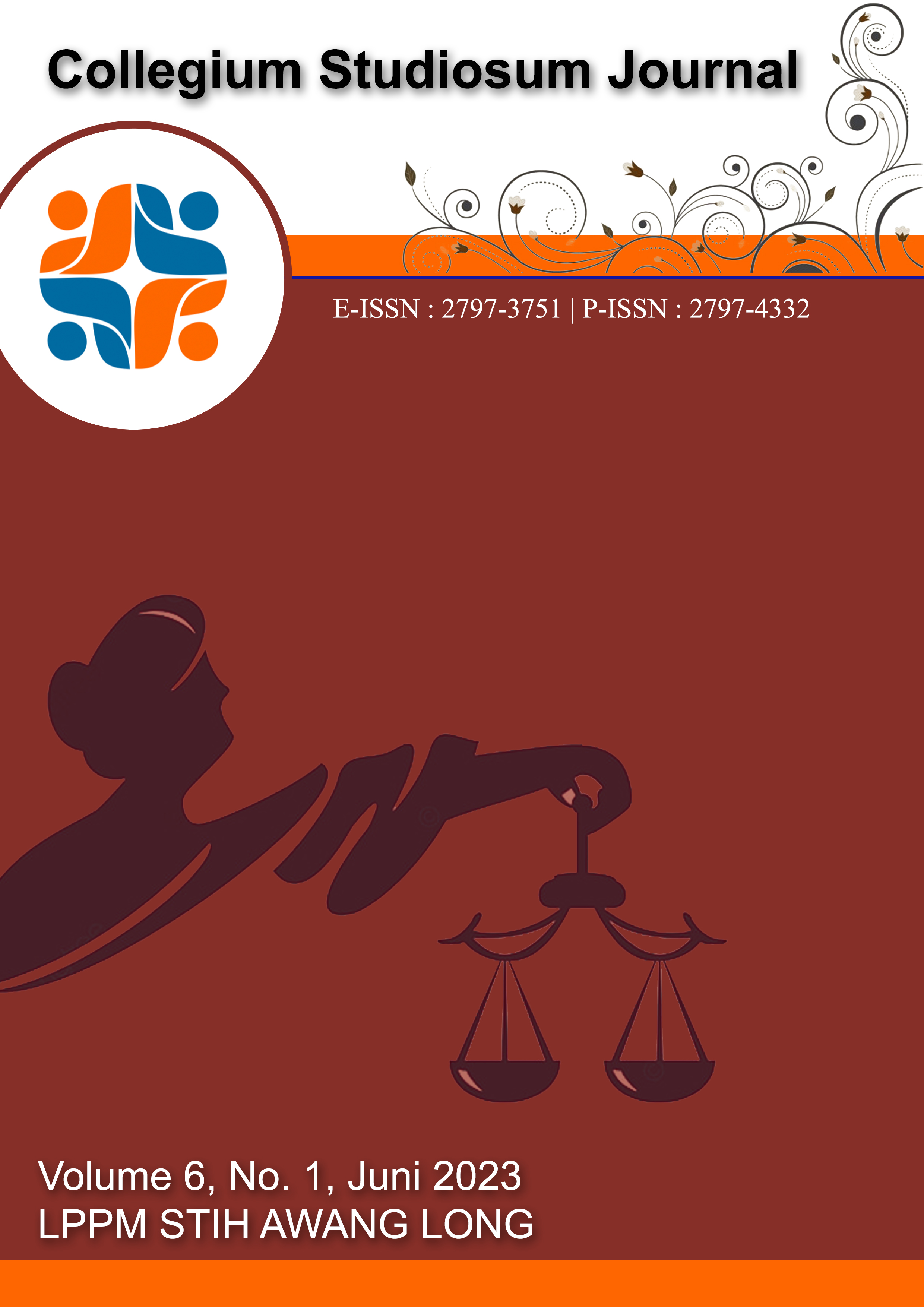 How to Cite
Muhamad Iqbal Nurhumaidi, Muhamad Ilyas, Lutfi Munadi, & Ade Jamarudin. (2023). STATUS PERKAWINAN WANITA HAMIL DI LUAR NIKAH DENGAN LAKI-LAKI YANG BUKAN MENGHAMILI PERSPEKTIF HUKUM ISLAM DAN KESETARAAN GENDER. Collegium Studiosum Journal, 6(1), 215-222. https://doi.org/10.56301/csj.v6i1.879
Copyright (c) 2023 Muhamad Iqbal Nurhumaidia, Muhamad Ilyas, Lutfi Munadi, Ade Jamarudin
This work is licensed under a Creative Commons Attribution-ShareAlike 4.0 International License.