TINJAUAN HUKUM PIDANA TERHADAP AFILIATOR ROBOT TRADING ILEGAL DNA PRO DI INDONESIA
Dewi Ekuwi Vina

Program Magister Ilmu Hukum, Universitas Pelita Harapan
Keywords:
Criminal, Robot Trading, DNA Pro
Abstract
The rapid development in the world of trading is due to the rapid development in the field of technology and the convenience for everyone to access the internet, so that there is an opportunity for abuse through trading robots to gain illegal profits, as has happened to the DNA Pro Trading Robot by carrying out the Ponzi Scheme Mode. The problem in this research is how to review the criminal law against the illegal trading robot affiliate DNA Pro in Indonesia. The research method used is normative juridical. The results of the study show that the suspects in the DNA Pro Trading Robot Case who are under the auspices of PT. DNA Pro Akademi is proven legally according to law to have committed a crime of participating in attempting, assisting, or conspiracy to commit a criminal act of money laundering in terms of receiving or controlling the placement, transfer, payment, or use of assets that he knows or reasonably suspects are proceeds crime, as referred to in Article 5 in conjunction with Article 10 of Law Number 8 of 2010 concerning Prevention and Eradication of Money Laundering Crimes. The Affiliators of the Pro DNA Trading Robot, which are Illegal Trading Robots, are legally proven to have committed a Criminal Act regulated in Article 378 of the Criminal Code and to spread misleading news is a criminal offense regulated in Article 28 paragraph (1) of Law Number 11 of 2008 concerning ITE, which caused around 3,621 people to become victims of fraudulent investments under the guise of Robot Trading DNA Pro with a total loss of approximately Rp. 551,000,000,000.- (five hundred and fifty one billion rupiah).
Downloads
Download data is not yet available.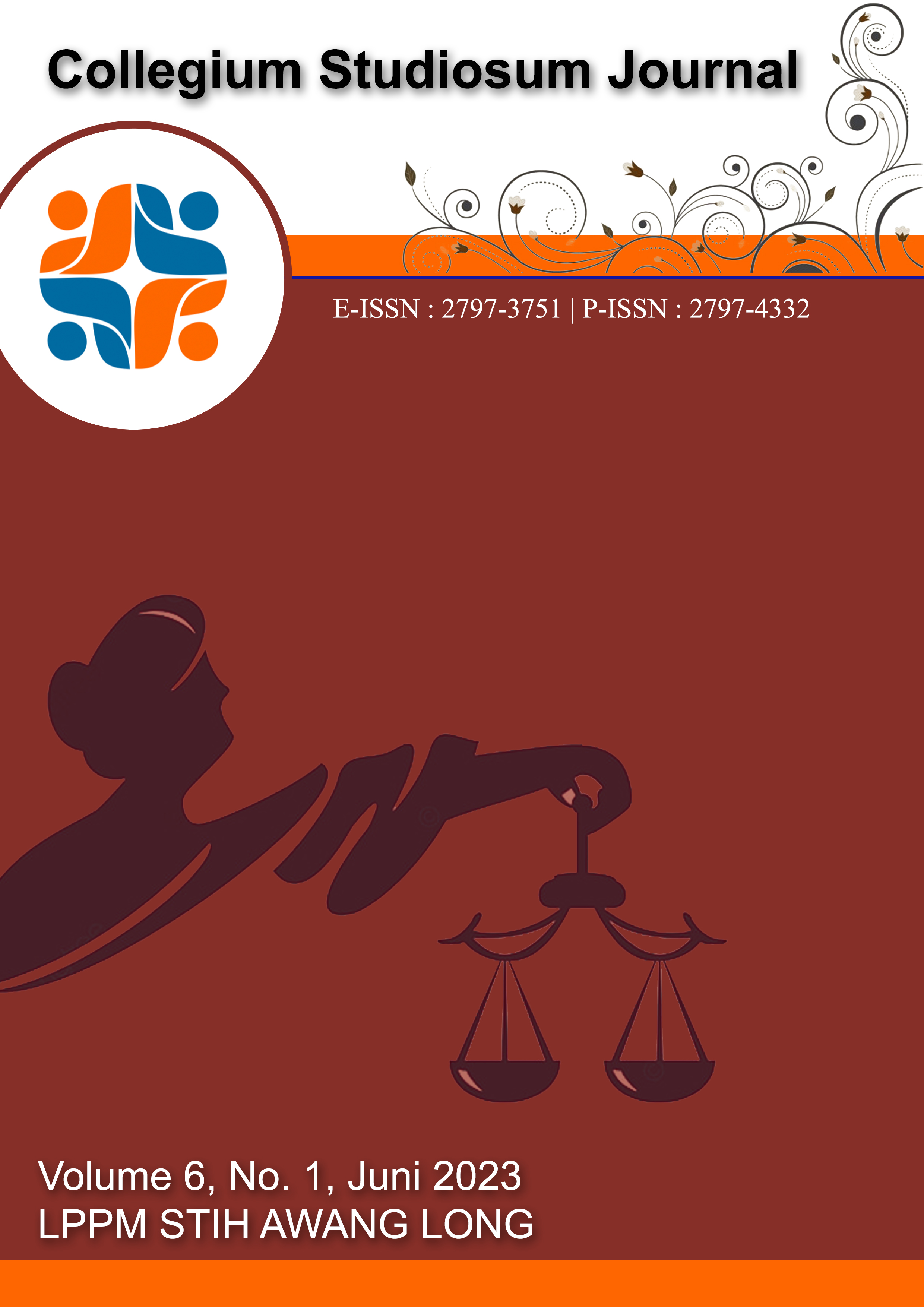 How to Cite
Dewi Ekuwi Vina. (2023). TINJAUAN HUKUM PIDANA TERHADAP AFILIATOR ROBOT TRADING ILEGAL DNA PRO DI INDONESIA. Collegium Studiosum Journal, 6(1), 223-232. https://doi.org/10.56301/csj.v6i1.889
Copyright (c) 2023 Dewi Ekuwi Vina
This work is licensed under a Creative Commons Attribution-ShareAlike 4.0 International License.