MANAGEMENT OF VILLAGE FUNDS IN HANDLING THE IMPACT OF COVID-19: A REVIEW OF GOOD GOVERNANCE IN LEGAL CONTEXT
Feri Kristiyono

Universitas Wiraraja

Sjaifurrachman Sjaifurrachman

Universitas Wiraraja

Moh. Zeinudin

Universitas Wiraraja
Keywords:
Good Governance, Village Funds, COVID-19 Response
Abstract
The Village Funds are utilized to finance the administration of government, development, community empowerment, and societal activities, with the primary focus during this pandemic being on financing community development, empowerment, and Covid-19 response for rural areas. This practice is regulated by the Indonesian Minister of Finance Regulation Number 222/PMK.07/2020 and implemented with the principles of Good Governance. The research employs a juridical-normative research method to examine two legal issues: whether the reallocation of Village Funds (DD) for Covid-19 response complies with Good Governance principles, and the legal implications of relocating Village Funds (DD) for Covid-19 response if not in line with Good Governance principles. The research aims to analyze the compliance of the Village Funds' reallocation for Covid-19 response with Good Governance principles and evaluate the legal consequences if not adhered to. The findings indicate that the reallocation of Village Funds (DD) for Covid-19 response aligns with Good Governance principles. The usage of these funds for Covid-19 handling is regulated by Permendes No. 11/2019 concerning the Utilization of Village Funds 2020, along with various other regulations, including Perppu No. 1 of 2020, Perpres No. 54 of 2020, and PMK No. 40/PMK.07/2020. However, if the reallocation of Village Funds (DD) does not adhere to Good Governance principles, it may lead to serious legal consequences. In accordance with Permendagri No. 113 of 2014 concerning village financial management, misuse of Village Funds during the Covid-19 pandemic is prohibited and may result in administrative sanctions, such as verbal or written warnings, or even dismissal, in accordance with Law No. 31 of 1999.
Downloads
Download data is not yet available.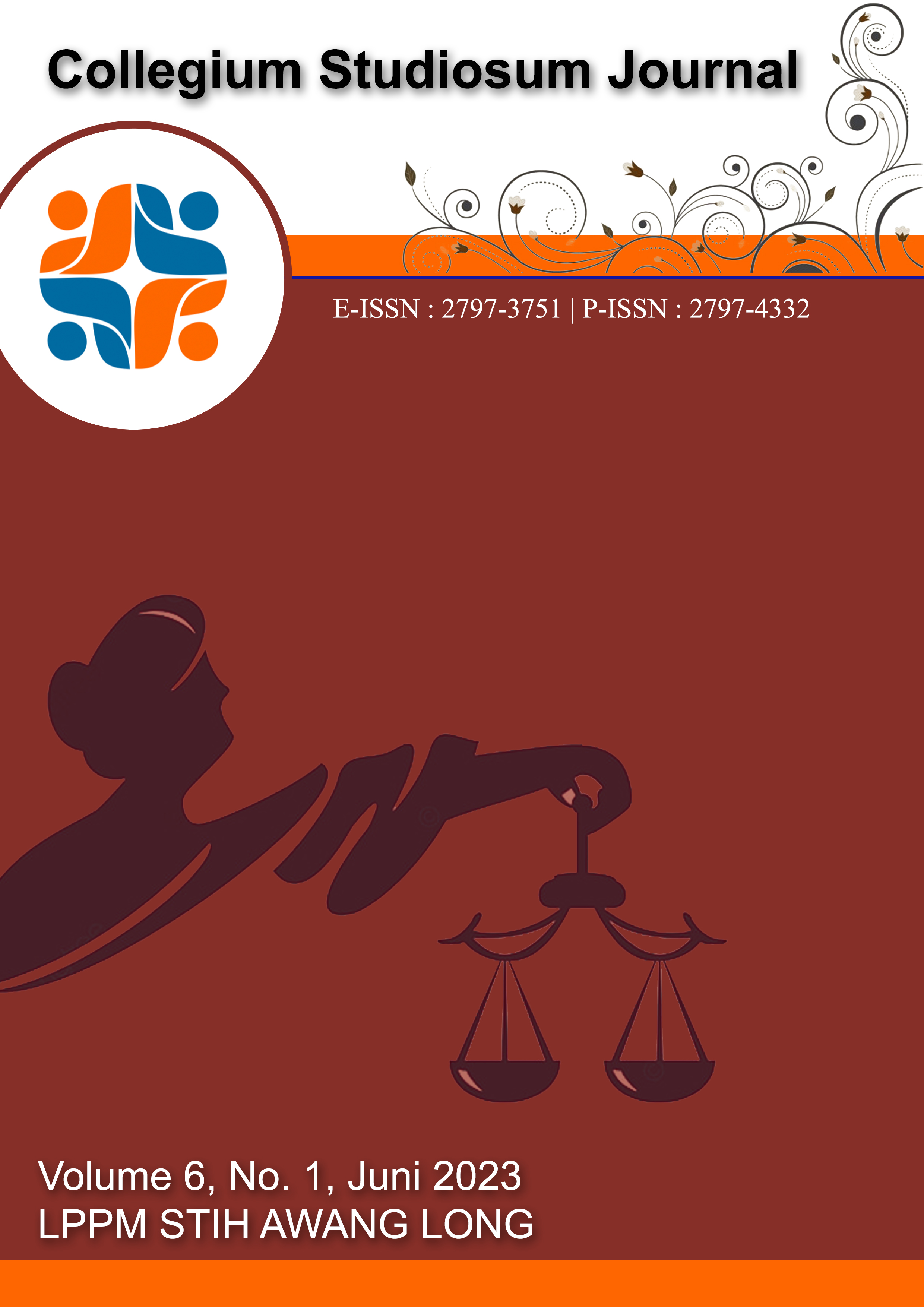 How to Cite
Kristiyono, F., Sjaifurrachman, S., & Zeinudin, M. (2023). MANAGEMENT OF VILLAGE FUNDS IN HANDLING THE IMPACT OF COVID-19: A REVIEW OF GOOD GOVERNANCE IN LEGAL CONTEXT. Collegium Studiosum Journal, 6(1), 264-271. https://doi.org/10.56301/csj.v6i1.908
Copyright (c) 2023 Feri Kristiyono, Sjaifurrachman Sjaifurrachman, Moh. Zeinudin
This work is licensed under a Creative Commons Attribution-ShareAlike 4.0 International License.