SISTEM PERADILAN PIDANA ANAK : IDEALISME DALAM PENERAPAN DIVERSI YANG SEPENUHNYA
Tomson Barutu

Fakultas Hukum, Universitas Krisnadwipayana
Keywords:
Justice System, Criminal Law, Children, Diversion
Abstract
Efforts to prevent and overcome child delinquency (child criminal politics) are carried out through the implementation of the juvenile justice system. The juvenile justice system is a process of a series of repressive measures from the criminal law enforcement system, and in the case of children in conflict with the law where the philosophy of sentencing is very different from that of adults. In this study, the type of research used was normative legal research/normative juridical legal research. The results of research on the Implementation of Diversion Against Children who commit Crimes that investigators must consider the category of crime committed, the age of the child, the results of social research from the Bapas, and the support of the family and community environment so that in resolving the problem of criminal cases where the perpetrators are children can be realized by efforts diversion as mandated by the Law on the Juvenile Criminal Justice System which aims to achieve peace between victims and children, by resolving child cases outside the judicial process, thereby preventing children from being deprived of independence, encouraging society to participate and instilling a sense of responsibility towards children. The perspective of restorative justice and diversion can be carried out by reforming the Juvenile Justice Act by applying the Restorative Model in juvenile justice in accordance with children's rights and child protection and Reform of criminal law in juvenile justice which applies restorative justice and diversion must also be followed. with changes in culture among law enforcement officials who are not only oriented towards punishment alone.
Downloads
Download data is not yet available.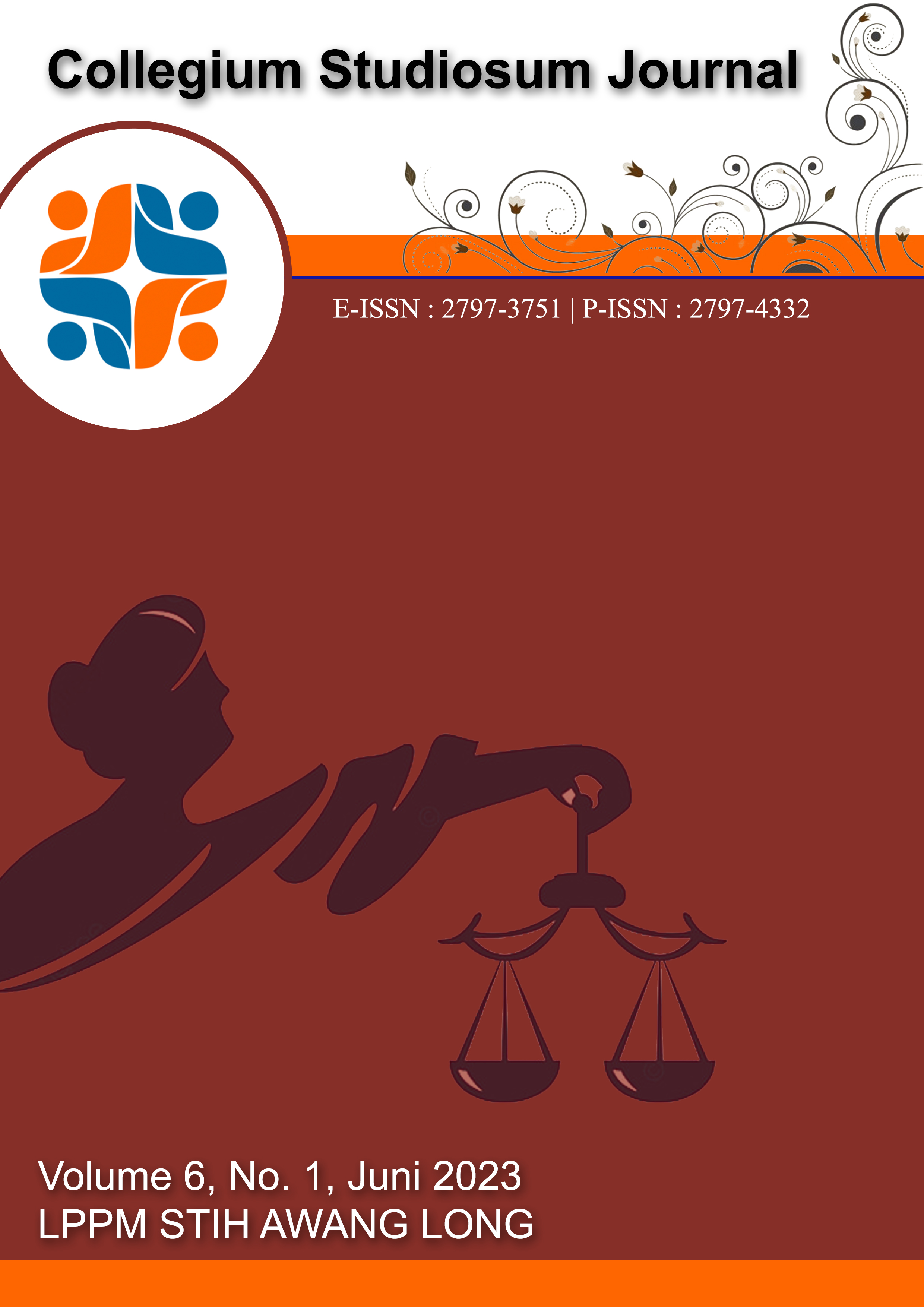 How to Cite
Tomson Barutu. (2023). SISTEM PERADILAN PIDANA ANAK : IDEALISME DALAM PENERAPAN DIVERSI YANG SEPENUHNYA. Collegium Studiosum Journal, 6(1), 308-319. https://doi.org/10.56301/csj.v6i1.920
Copyright (c) 2023 Tomson Barutu
This work is licensed under a Creative Commons Attribution-ShareAlike 4.0 International License.