ANALISIS PUTUSAN PENGADILAN NOMOR: 11/PID.PRA/2022/PN. KARAWANG TENTANG PENYIDIKAN YANG TIDAK SAH SEBAGAI ALASAN PENGAJUAN PRAPERADILAN YANG PUTUSANNYA DIKABULKAN HAKIM
Luwih Damar Luluk Sugiyarto

Universitas Buana Perjuangan Karawang

Deny Guntara

Fakultas Hukum Universitas Buana Perjuangan

Muhammad Abas

Fakultas Hukum Universitas Buana Perjuangan
Keywords:
Illegal Investigation, Determination of Suspects, Judge's Considerations
Abstract
This study aims to ascertain whether an investigation is appropriate as a basis for pretrial submissions on the validity of suspects and/or immoral acts, and whether the judge's considerations are appropriate in imposing a sentence. bad decision. refers to kuhap as a benchmark. This research uses normative legal methods, and the literature collected using case studies examines cases against decisions The power of law remains against the decision. The results showed that the Reported Party's interview was invalid, because the Reported's interview did not contain an interview protocol. There is no documentary evidence of the investigator's planned investigation of the case, which has been made public. attention when carrying out a case title without summoning the police oversight function, the complainant was not notified, and the complainant was not ordered to open an investigation, so that it was observed and determined that the Petitioner did not meet material and formal aspects. Based on the reasons the applicant submitted a pretrial and the considerations of the pretrial judge, it was decided that Asep Aang Rahmatullah was recognized as a plaintiff against the Karawang Police Chief, Head of Criminal Investigation Unit of the Karawang Police. Karawang Police as a defendant at the Karawang District Court. Decision on Case Number: 11/Pid.Pra/2022/PN. Karawang that the determination of the suspect is illegal according to law and is not legally binding
Downloads
Download data is not yet available.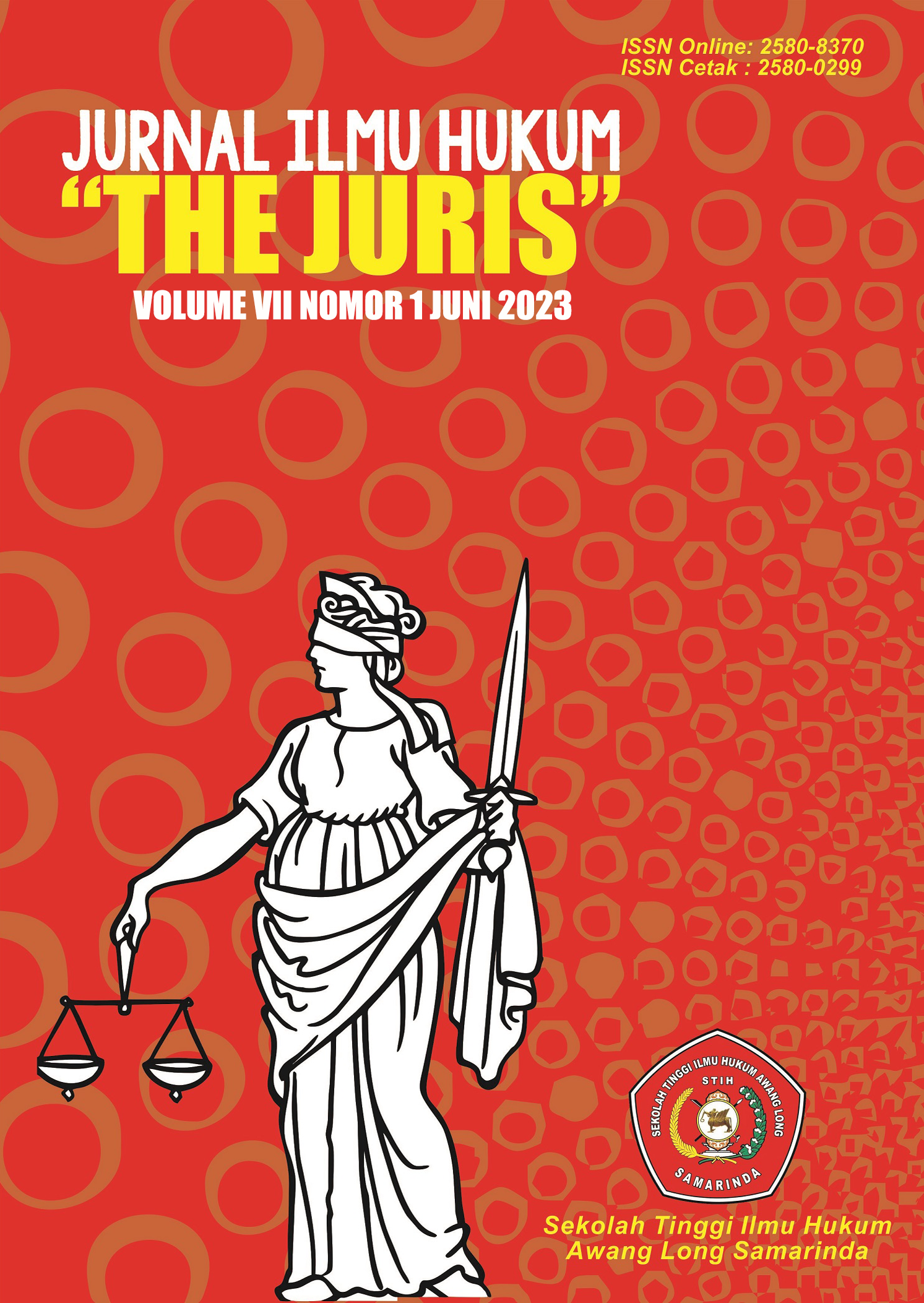 How to Cite
Sugiyarto, L. D. L., Deny Guntara, & Muhammad Abas. (2023). ANALISIS PUTUSAN PENGADILAN NOMOR: 11/PID.PRA/2022/PN. KARAWANG TENTANG PENYIDIKAN YANG TIDAK SAH SEBAGAI ALASAN PENGAJUAN PRAPERADILAN YANG PUTUSANNYA DIKABULKAN HAKIM. Jurnal Ilmu Hukum The Juris, 7(1), 195-202. https://doi.org/10.56301/juris.v7i1.696
Copyright (c) 2023 Luwih Damar Luluk Sugiyarto, Denny Guntara, Muhammad Abas
This work is licensed under a Creative Commons Attribution-ShareAlike 4.0 International License.