TINJAUAN YURIDIS TERHADAP KEBERADAAN LEMBAGA PERLINDUNGAN KONSUMEN SWADAYA MASYARAKAT DI KABUPATEN KARAWANG BERDASARKAN UNDANG-UNDANG NOMOR 8 TAHUN 1999 TENTANG PERLINDUNGAN KONSUMEN
Narya Suryadi Narya

Universitas Buana Perjuangan Karawang

Yuniar Rahmatiar

Program Studi Ilmu Hukum, Fakultas Hukum, Universitas Buana Perjuangan Karawang

Muhamad Abas

Program Studi Ilmu Hukum, Fakultas Hukum, Universitas Buana Perjuangan Karawang
Keywords:
Consumer Protection Agency, Consumer Protection Act, Karawang Regency LPKSM
Abstract
This study aims to provide an explanation regarding the existence of the NonGovernmental Organization for Consumer Protection in relation to its duties, functions and authorities which of course refers to the Consumer Protection Act and to increase consumer knowledge regarding rights and obligations. To achieve this goal, it is
necessary to present a case study regarding consumer disputes handled by the Karawang Regency Consumer Dispute Resolution Agency as part of the Karawang Regency NonGovernmental Consumer Protection Agency. This is intended so that when consumers experience consumer dispute cases, consumers know what to do, where to go and how to resolve the dispute. The data analysis technique was obtained by using legal reasoning
techniques, in which this technique describes the reasons for the existence, that is, laws are relational, laws correlate with diversity, and are the basis of legal reasoning. Then the legal logic analysis technique is also used which is a tool to clarify and evaluate reasoning, and a path can be made from premise to conclusion. The results of this study can be concluded that the Non-Governmental Organization for Consumer Protection is a non-governmental organization registered and recognized by the government that has activities regarding consumer protection. In handling consumer dispute cases, LPKSM often works together with BPSK Karawang Regency to resolve these disputes. The legal basis regarding the rights and obligations of consumers and business actors is contained in Article 4, Article 5, Article 6 to Article 7 of Law Number 8 of 1999 concerning Consumer Protection.
Downloads
Download data is not yet available.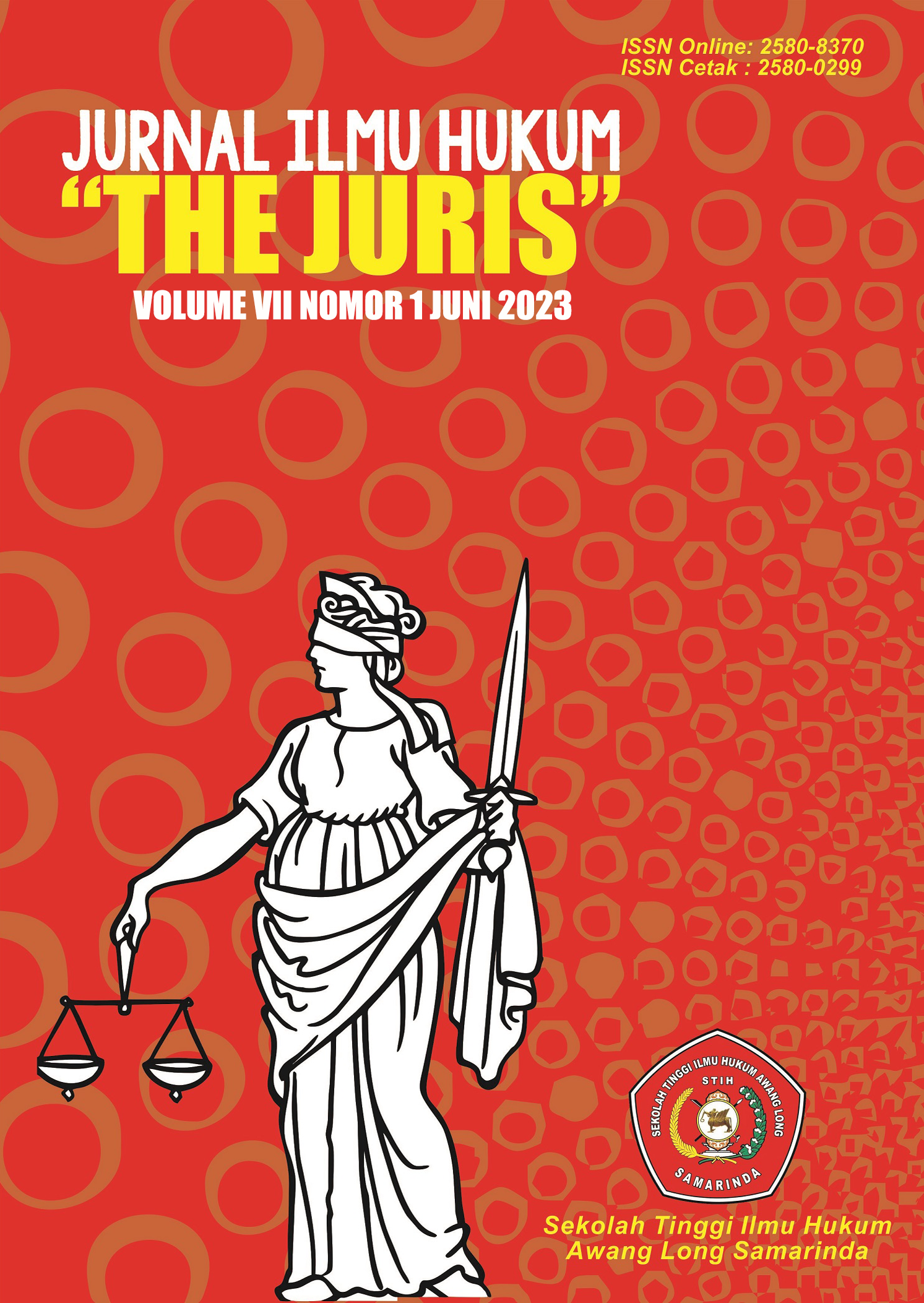 How to Cite
Narya, N. S., Yuniar Rahmatiar, & Muhamad Abas. (2023). TINJAUAN YURIDIS TERHADAP KEBERADAAN LEMBAGA PERLINDUNGAN KONSUMEN SWADAYA MASYARAKAT DI KABUPATEN KARAWANG BERDASARKAN UNDANG-UNDANG NOMOR 8 TAHUN 1999 TENTANG PERLINDUNGAN KONSUMEN. Jurnal Ilmu Hukum The Juris, 7(1), 145-156. https://doi.org/10.56301/juris.v7i1.705
Copyright (c) 2023 Narya Suryadi Narya, Yuniar Rahmatiar, Muhamad Abas
This work is licensed under a Creative Commons Attribution-ShareAlike 4.0 International License.