ANALISA YURIDIS PERKAWINAN BEDA AGAMA DALAM PERSPEKTIF HUKUM POSITIF DI KOTA SURABAYA
Indri Dwi Cahyani

Prodi Ilmu Hukum, Fakultas Hukum dan Bahasa Universitas Stikubank

Adi Suliantoro

Prodi Ilmu Hukum, Fakultas Hukum dan Bahasa Universitas Stikubank
Keywords:
Interreligious Marriage, Regulations, Laws
Abstract
Interreligious marriage has remained a controversial topic in society since the time of Marriage Law No. 1 of 1974. The agreements and rules governing interfaith marriages are primarily aimed at whether different marriages are valid. Look only at Law No. 6 of 2006 on Population Control. Couples married to different religions can apply to the district court, but this is limited to registration of marriage only, but what regulates whether it is legal? No regulations yet. The Indonesian Islamic scholar, particularly in his KHI Compilation of Islamic Law, states that interreligious marriages are void, which is supported by his 2005 MUI Fatwa on Interreligious Marriage. In this study, the authors use a prescriptive legal approach. It is a method of studying forensic research conducted on literature or secondary data and using deductive reasoning and coherent truth criteria. Deductive thinking should be understood as a way of thinking that draws conclusions from proven-true generalities and is directed to specifics. Interreligious marriage cannot be justified on the basis of Marriage Law and Summarizing Islamic Law, as the purpose of these rules is to prevent greater harm/loss in addition to the resulting benefit/benefit.
Downloads
Download data is not yet available.
References
Abdul Halim Berkatullah dan Teguh Prasetyo, Hukum Islam Menjawab Tantangan Zaman yang Terus Berkembang, (Yogyakarta: Pustaka Pelajar, 2006),
Achmad Nurcholish, Memoar Cintaku : Pengalaman Empiris Pernikahan Beda Agama, (Yogyakarta : LKIS, 2004)
A. Sonny Keraf dan Mikhael Dua , Ilmu Pengetahuan ( Sebuah Tujuan Filosofis ) , Kanisius ; Yogyakarta , 2001 Aulil Amri, "Perkawinan Beda Agama Menurut Hukum Positif dan Hukum Islam", Media Syari"ah, Vol. 22, No.1 Tahun 2022.
Bambang Waluyo, Penelitian Hukum Dalam Praktek, (Jakarta: Sinar Gafika, 1996),
Departemen Agama RI, Kompilasi Hukum Islam di Indonesia, (Jakarta: Dirjen Pembinaan Kelembagaan Agama Islam Departemen Agama RI, 1992/1993)
Dhiya Fadira, Perkawinan Beda Agama Di Indonesia (Studi Di Yayasan Harmoni Mitra Madania), Program Studi Hukum Keluarga, Universitas Syarief Hidayatullah Jakarta
Jane Marlen, "Akibat Hukum Dari Perkawinan Beda Agama Di Indonesia", Lex Privatum, Vol.l/No.2/Apr-Jun/2013
Lexy J. Moleong, Metodologi Penelitian Kualitatif, (Bandung: Remaja Rosdakarya, 2002)
Moh Nazir , Metode Penelitian , Ghalia Indonesia : Jakarta , 1985 72
Sedarmayanti dan Syarifudin Hidayat , Metodologi Peneltian , Mandar Maju:Bandung , 2002
Sri Wahyuni, "Kontroversi Perkawinan Beda Agama Di Indonesia", Jurnal Kajian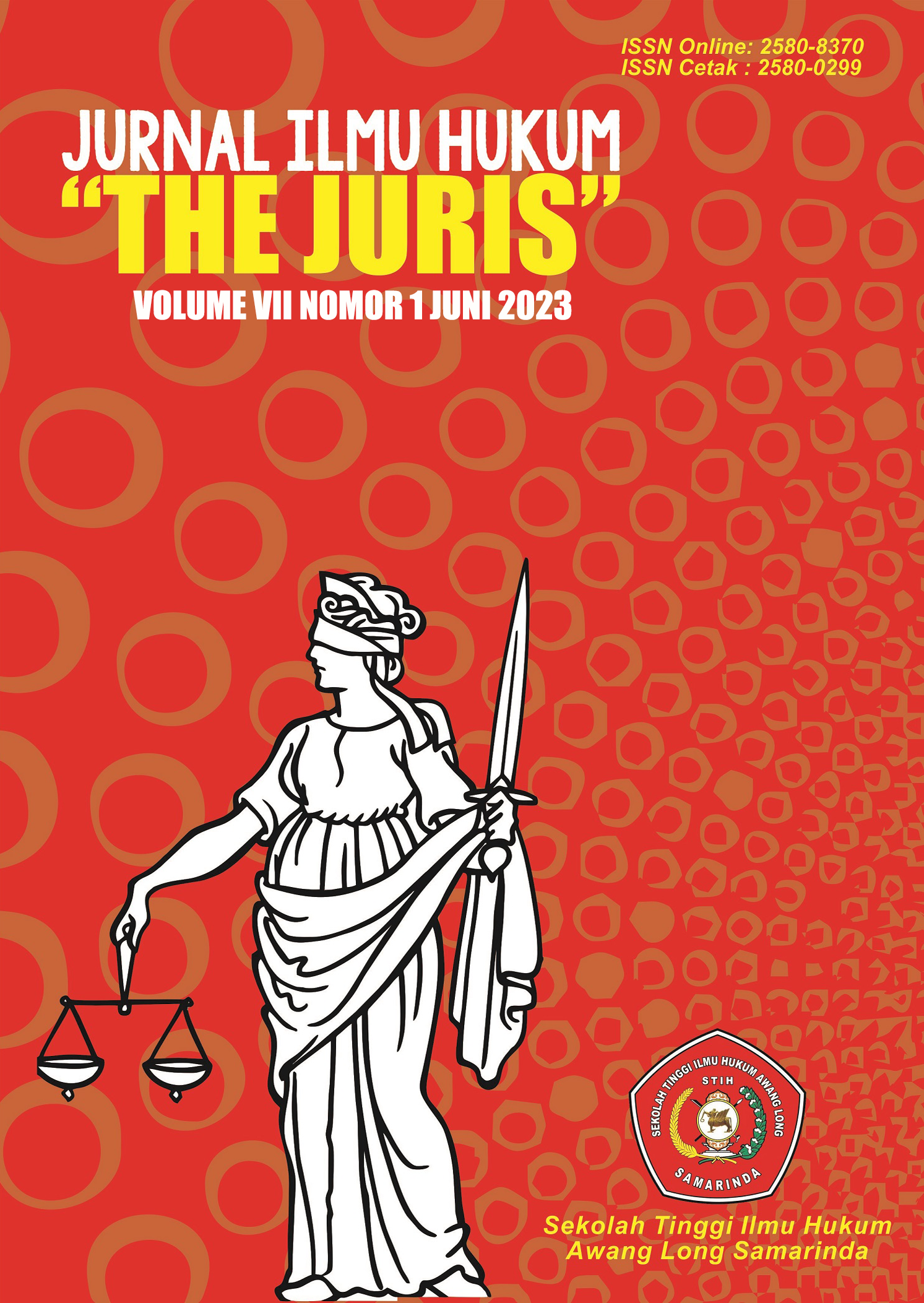 How to Cite
Indri Dwi Cahyani, & Adi Suliantoro. (2023). ANALISA YURIDIS PERKAWINAN BEDA AGAMA DALAM PERSPEKTIF HUKUM POSITIF DI KOTA SURABAYA. Jurnal Ilmu Hukum The Juris, 7(1), 59-73. https://doi.org/10.56301/juris.v7i1.830
Copyright (c) 2023 Indri Dwi Cahyani, Adi Suliantoro
This work is licensed under a Creative Commons Attribution-ShareAlike 4.0 International License.