PERLINDUNGAN & PENYELESAIAN SENGKETA KOSUMEN SEKTOR JASA KEUANGAN
Nur Husni Emilson

Fakultas Hukum Universitas Muhammadiyah Palembang

Koesrin Nawawi

Fakultas Hukum Universitas Muhammadiyah Palembang

Soleh Idrus

Fakultas Hukum Universitas Muhammadiyah Palembang
Keywords:
Consumers, Disputes, OJK
Abstract
Disputes in the financial services sector can occur if there is a difference in understanding between the institution and the consumer regarding a service product from the related financial institution or from the institution's negligence in fulfilling its obligations. Consumer protection is all efforts to provide legal certainty to consumers. The PK Law is the legal basis for legal protection for consumers, while the OJK Law is the Constitution of the establishment of Financial Institutions, in this case the OJK as an independent body that regulates, supervises, inspects and investigates in the financial services sector as well as aims to protect consumers as users of financial services. In the applicable regulations, consumer protection is manifested in the obligations of financial services business actors related to complaint facilitation, complaint settlement facilities, internal control, consumer protection supervision, and sanctions. Settlement of disputes in the financial services sector first through the Financial Services Institution, if no settlement is reached, then proceed with settlement in court or out of court.
Downloads
Download data is not yet available.
References
Billah, AA. 2018. Peran Lembaga Alternatif Penyelesaian Sengketa Dalam Sektor Jasa Keuangan Guna Mendukung Pembangunan Ekonomi Nasional. Jurnal Rechtsvinding, 7(1), 67-78.
Handayani, T & Abubakar, L. 2017. Perkembangan Hukum Sektor Jasa Keuangan Dalam Upaya Percepatan Pertumbuhan Ekonomi Nasional. De Lega Lata 2(2), 418-444.
Ismail, A & Suarti, E. 2018. Analisis Perlindungan Konsumen Pada Lembaga Alternatif Penyelesaian Sengketa (LAPS) Sektor Jasa Keuangan di Indonesia. Sol Justicia, 4(1), 34-44.
Kristiyani CTS, 2019. Perlidungan Hukum Bagi Konsumen Jasa Keuangan Dalam Perjanjian Baku Dengan Klausula Eksonerasi. Arena Hukum, 12(2), 356-369
Maulidiana, L. 2014. Fungsi Otoritas Jasa Keuangan Sebagai Lembaga Pengawas Perbankan Nasional di Indonesia. Keadilan Progresif, 5(1), 102-120.
Mulyati, E. 2016. Penyelesaian Sengketa Di Luar Pengadilan Dalam Rangka Perlindungan Terhadap Nasabah Bank. JHAPER, 2(1), 115-133
Pradipta, YG & Kharisma, DB. 2019. Proses Penyelesaian Sengketa di Lembaga Alternatif Penyelesaian Sengketa Perbankan Indonesia (LAPSPI). Jurnal Pasca Sarjana Hukum UNS, 7(2), 293-301
Rahmawati, E & Matili, R. 2016. Penyelesaian Sengketa Melalui Lembaga Alternatif Penyelesaian Sengketa di Sektor Jasa Keuangan. PJIH, 3(2), 240-260.
Samsul, I. 2013. Perlindungan Konsumen Jasa Keuangan Pasca Pembentukan Otoritas Jasa Keuangan. Negara Hukum, 4(2), 153-166.
Sari, AA. 2018. Peran Otoritas Jasa Keuangan Dalam Mengawasi Jasa Keuangan di Indonesia. Supermasi Jurnal Hukum, 1(1), 24-34
Ulinihayati, N & Husein, Y. 2022. Penyelesaian Sengketa Perasurasian Melalui Lembaga Alternatif Penyelesaian Sengketa Sektor Jasa Keuangan (LAPS SJK). Masalah-Masalah Hukum, 51(3), 209-221
Zulkifli, Fauzi, W & Pratama, APR. 2022. Pengawasan Terhadap Perlindungan Hukum Konsumen Perbankan Oleh Otoritas Jasa Keuangan di Kota Padang. Jurnal Hukum Bisnis Bonum Commune, 5(1), 25-41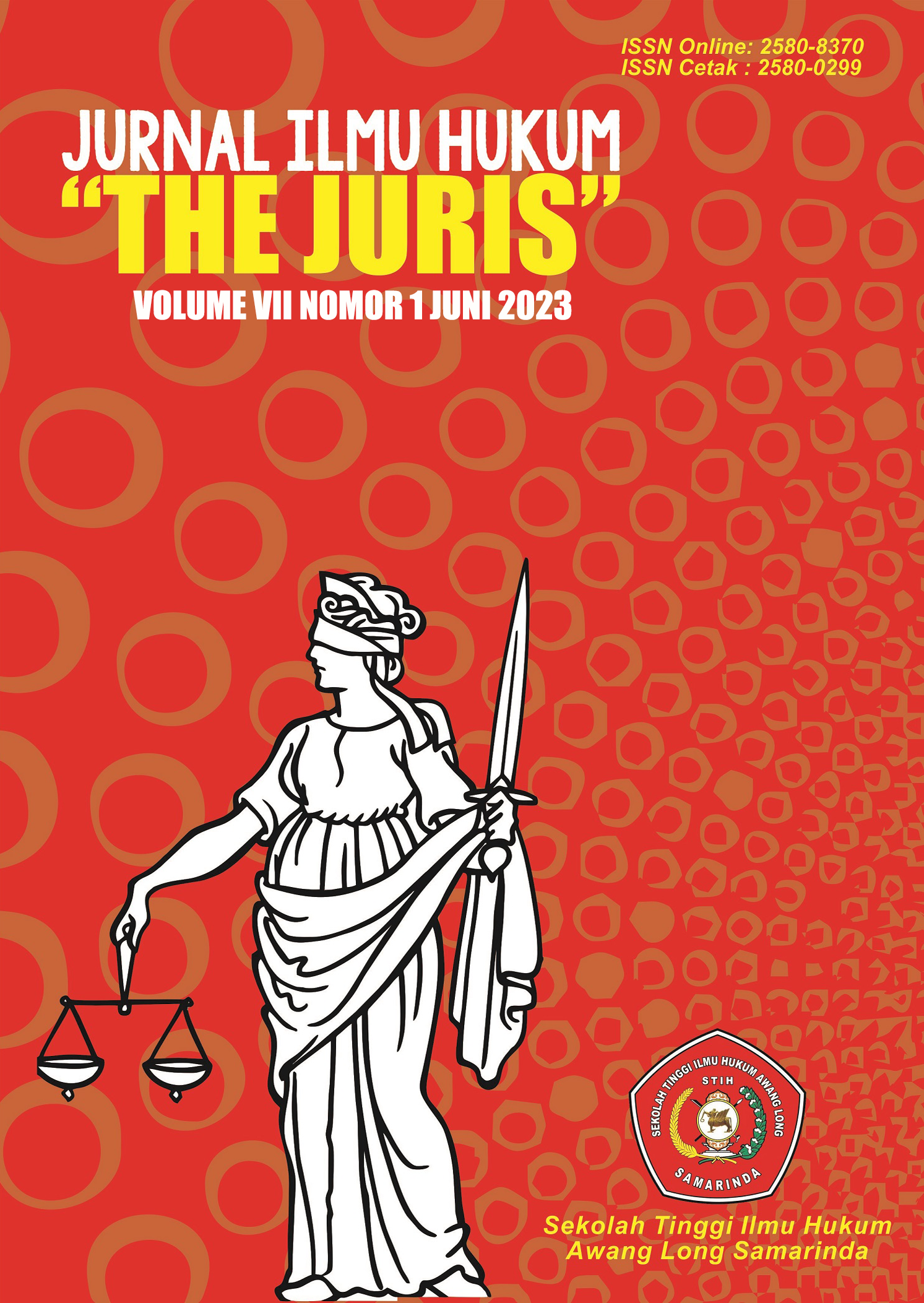 How to Cite
Nur Husni Emilson, Koesrin Nawawi, & Soleh Idrus. (2023). PERLINDUNGAN & PENYELESAIAN SENGKETA KOSUMEN SEKTOR JASA KEUANGAN. Jurnal Ilmu Hukum The Juris, 7(1), 181-185. https://doi.org/10.56301/juris.v7i1.871
Copyright (c) 2023 Nur Husni Emilson, Koesrin Nawawi, Soleh Idrus
This work is licensed under a Creative Commons Attribution-ShareAlike 4.0 International License.