EKSISTENSI HUBUNGAN NEGARA DENGAN BADAN HUKUM SWASTA DALAM PENGELOLAAN MIGAS DI INDONESIA
Desy Ratnasari

Sekolah Tinggi Ilmu Hukum Awang Long
Keywords:
Existence, Relationship Pattern, Oil and Gas
Abstract
Indonesia is a welfare state, the legal basis for oil and gas management must be in accordance with and in sync with the oil and gas management system which is in accordance with Article 33 of the Republic of Indonesia Constitution and the Oil and Gas Law. The existence of state relations with private legal entities in the oil and gas management system in Indonesia places the state in an equal position with private business entities, in this case the relationship between the state and private legal entities is seen as degrading the status of the state. The research method used is normative/doctrinal legal research and the research approach uses a conceptual approach that examines the literature or literature that is closely related to the problem under study.
Downloads
Download data is not yet available.
References
Abrar Saleng, Hukum Pertambangan, UII Press, Yogjakarta, 2004
Adrian Sutedi, Hukum Perizinan Dalam Sektor Pelayanan Publik, Sinar Grafika, 2010
Aminudin Ilmar, Hak Menguasi Negara Dalam Privatisasi BUMN, Kencana Prenada Media Group, Jakarta, 2012
A Rahman Zainuddin, Kekuasaan dan Negara : Pemikiran Politik Ibnu Khaldum, Gramedia Pustaka Utama, Jakarta, 1992
Fatma Ulfatun Najicha, Oil and Natural Gas Management Policy in Realizing Equal Energy in Indonesia, Journal Of Human Right, Culture and Legal System, Volume 1 No. 2, 2021
Imran Ahmad, Analisis Pengaturan Pengelolaan Kegiatan Usaha Hulu Migas Pasca Putusan Mahkamah Konstitusi Nomor 36/PUU-X/2020, Jurnal Ecosytem Vol. 16 Nomor 2 Mei-Agustus 2016
Jhony Ibrahim, Teori dan Metodologi Penelitian Hukum Normatif, Bayumedia Publishing, Surabaya, 2005
Jimly Asshiddiqie, Ahmad Fadlil Sumadi, Achmad Edi Subianto, Anna Triningsih, Putusan Monumental Menjawab Problematika Kenegaraan, Setara Press, Malang, 2016
Jimly Asshiddiqie, Gagasan Kedaulatan Rakyat Dalam Konstitusi Dan Pelaksanaannya Di Indonesia, PT. Ichtiar Baru Van Hoeve, Jakarta, 1994
Kamus Besar Bahasa Indonesia, 2008
Ni'matul Huda, Ilmu Negara, Rajawali Pers (Ed. 1, Cetakan ke-8), Jakarta, 2016
Ridwan HR, Hukum Administrasi Negara, Rajawali Pers, Jakarta, 2017
Tri Hayati (b), "Konsep Penguasaan Negara di Sektor Sumber Daya Alam Berdasarkan Pasal 33 UUD 1945". Laporan Penelitian Kerjasama dengan Mahkamah Konstitusi Republik Indonesia, 2005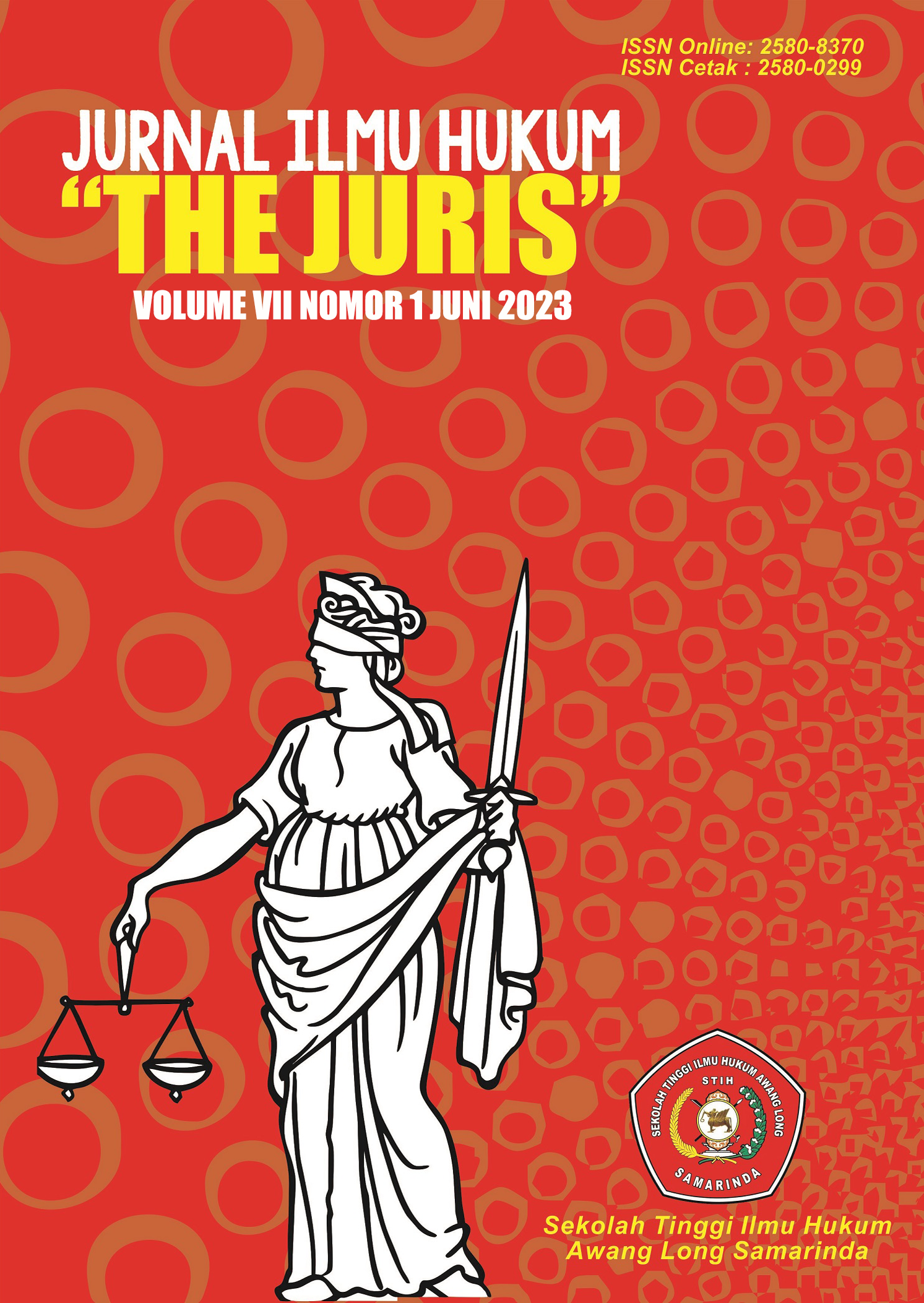 How to Cite
Desy Ratnasari. (2023). EKSISTENSI HUBUNGAN NEGARA DENGAN BADAN HUKUM SWASTA DALAM PENGELOLAAN MIGAS DI INDONESIA. Jurnal Ilmu Hukum The Juris, 7(1), 203-208. https://doi.org/10.56301/juris.v7i1.898
Copyright (c) 2023 Desy Ratnasari
This work is licensed under a Creative Commons Attribution-ShareAlike 4.0 International License.